WE SHIP TO THE EU
All Duties & Taxes are Already Included - No Hidden Fees
WE SHIP TO THE EU
All Duties & Taxes are Already Included - No Hidden Fees
REVOLUTION MIND WHEEL
The Revolution is here!

Our latest complete rear freecoaster wheel built around the new lightweight Revolution Planetary freecoaster hub and super tough BSD NASA rim, using BSD spokes and rim tape. 
Includes Jersey Barrier hubguards.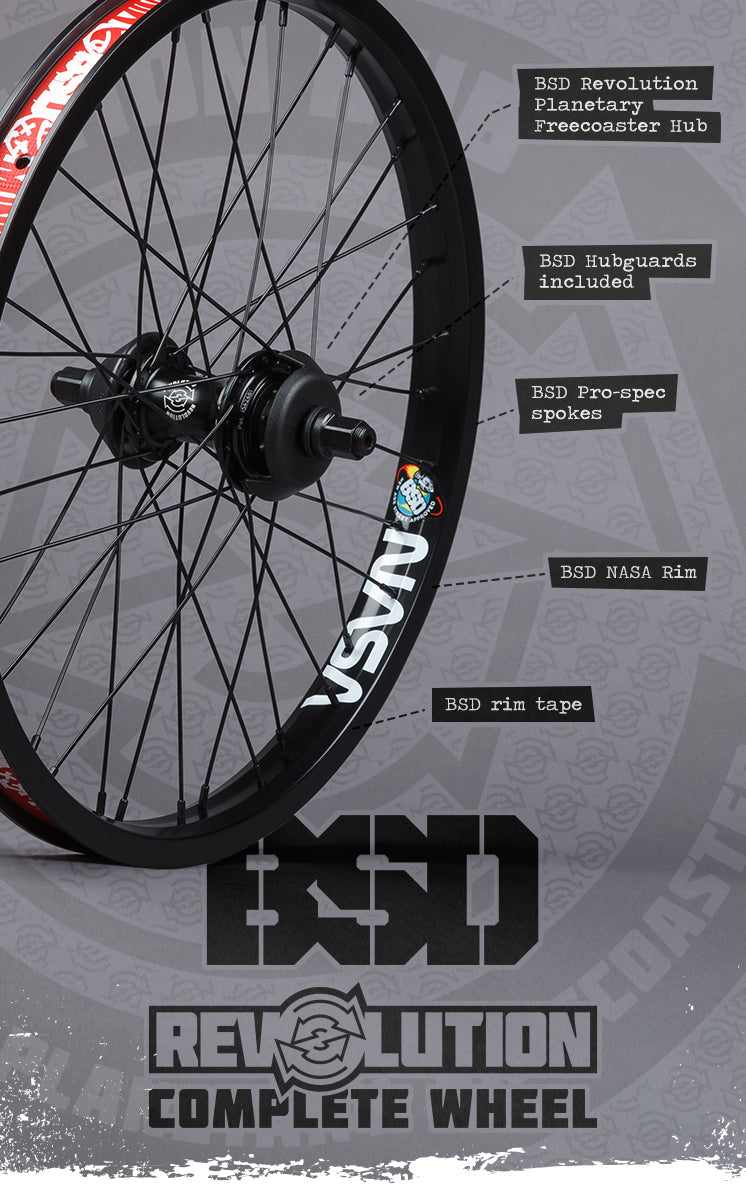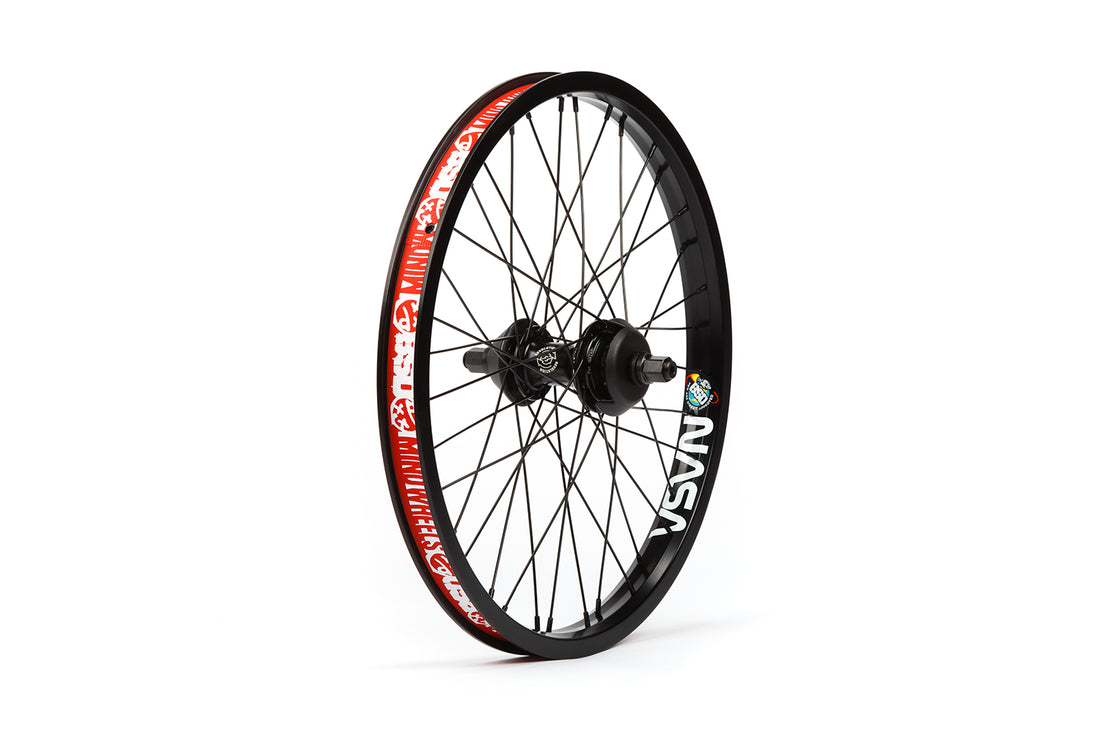 Hub
BSD Revolution hub
Drive Side
RHD

/

LHD
Rim
BSD NASA rim
Spokes
192mm BSD spokes
Lacing pattern
4 cross
Rim tape
BSD rim tape
Hubguards
Jersey Barrier hubguards included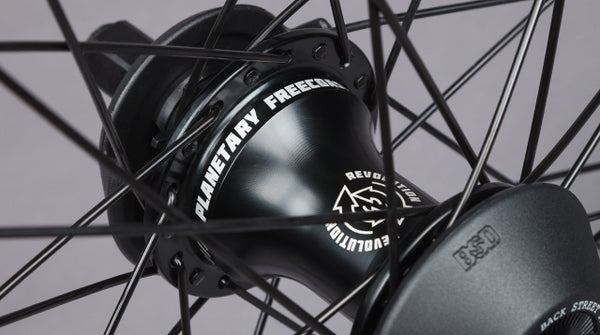 REVOLUTION HUB
Lightweight yet effective! The Revolution hub is our new freecoaster hub that feels like a cassette hub, weighs the same as a cassette hub, has a pedal gap like a cassette hub and sounds like a cassette hub. Viva la Revolution!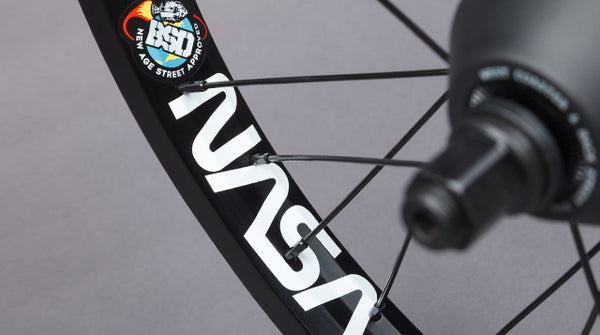 NASA RIM
The NASA rim is designed to be stiff both laterally and radially. Based on an I-beam design with extra thick tapered sidewalls, tapered spoke seats, cross over lacing and a curved inner strut.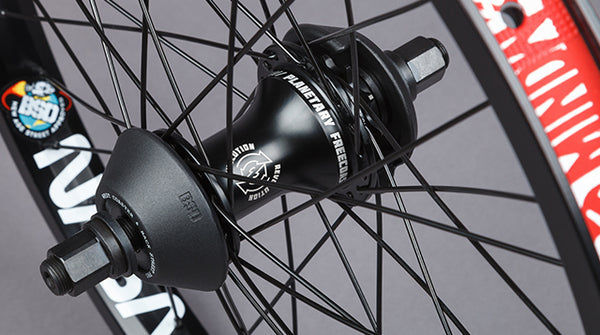 JERSEY BARRIER HUBGUARDS
The original plastic Jersey Barrier hubguard for both drive and non-drive side comes as standard with the Revolution hub.