WE SHIP TO THE EU
All Duties & Taxes are Already Included - No Hidden Fees
WE SHIP TO THE EU
All Duties & Taxes are Already Included - No Hidden Fees
GRIME FRAME
Denim Cox is a wild man! The Grime frame is built to hold up to the abuse that Denim dishes out on the daily! 'MORE SPEED LESS DOUBT!'

Designed to Denim's specification, with a steep 75.5 headangle, a 12.8 - 13.2" rear end length with an invest cast chainstay yoke for extra tire clearance and a 9" standover...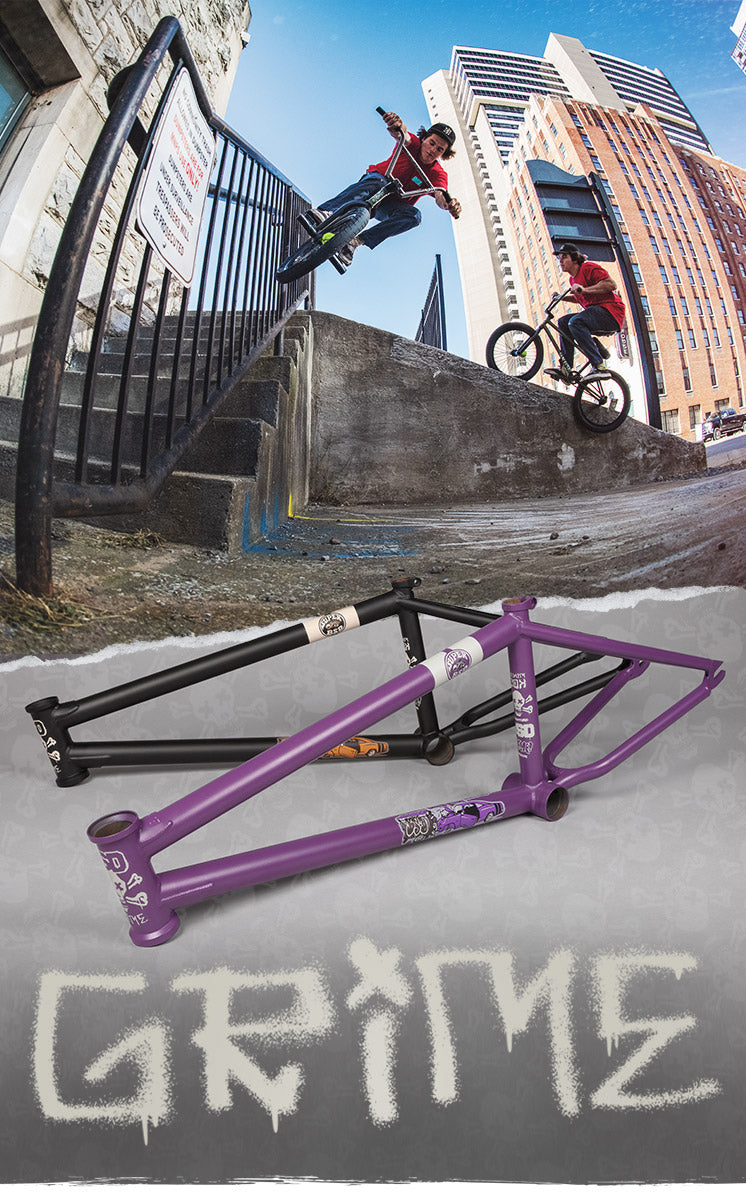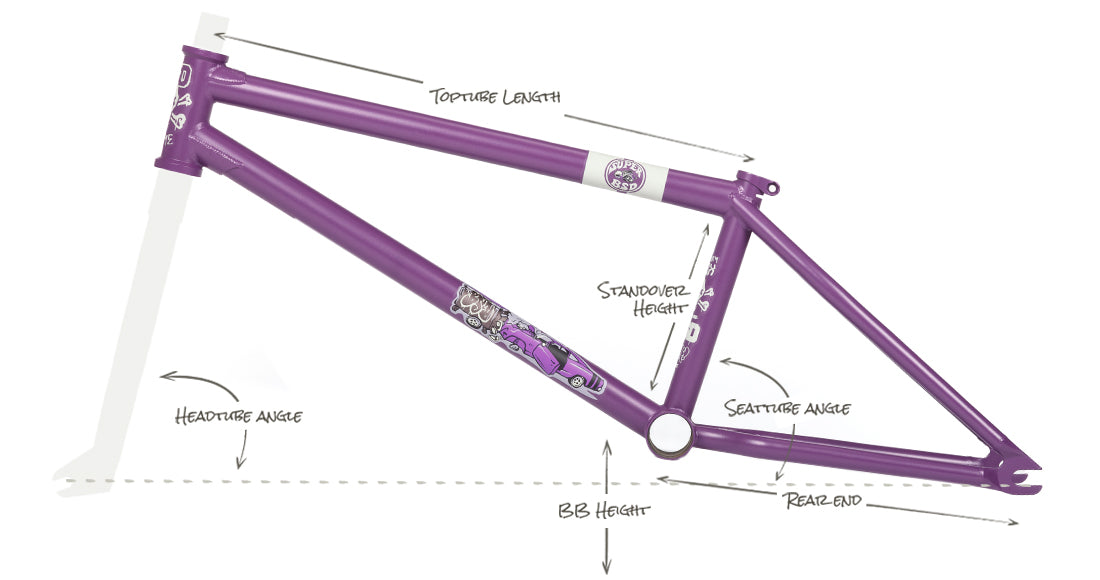 Toptube lengths
20.6"

/

20.8"

/

21"

/

21.2"
Headtube angle
75.5°
Headtube length
117mm
Seattube angle
71°
Rear end length
12.8-13.2"
BB Height
11.7"
Standover height
9"
Weight
5lbs
Brake mounts
none - brakeless
Tubing
Sanko Japanese seamless 4130 CrMo / triple butted
Headtube
Heat treated 4130 CrMo / CNC / Offset thickness
Bottom Bracket
Heat treated 4130 CrMo / CNC machined
Chainstay Yoke
Heat treated 4130 CrMo / Invest cast
Dropouts
Heat treated 4130 CrMo / Invest cast
Seatclamp
Heat treated 4130 CrMo / Invest cast
Colours
PLUM CRAZY PURPLE

/

BLACK

/

ARIZONA COPPER

/

FLAT RAW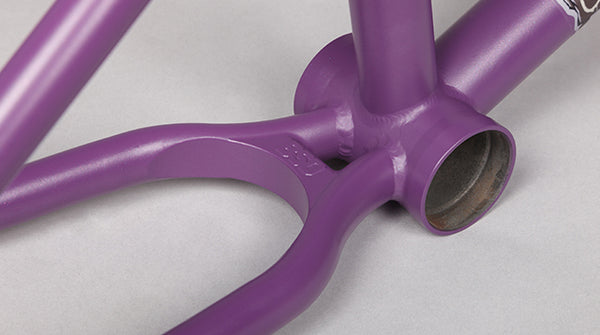 INVEST CAST YOKE
The Grime frame has an invest cast chainstay yoke which creates more clearance for the tire for when your wheel is slammed. Also because this part is cast and heat treated it strengthens the rear end of the frame by stiffening it up.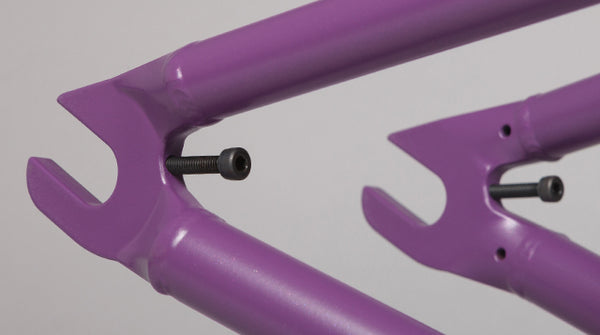 INVEST CAST DROPOUTS
The dropout is cast as one piece, much stronger than a plate welded to a tube. 7mm thick to provide good support for your axle, and the small shape has been designed for grinding meaning there's no overhang to catch on ledges or rails, also the dropout is heat treated before welding making it extra tough. And finally there are integrated chain tensioner bolts inside.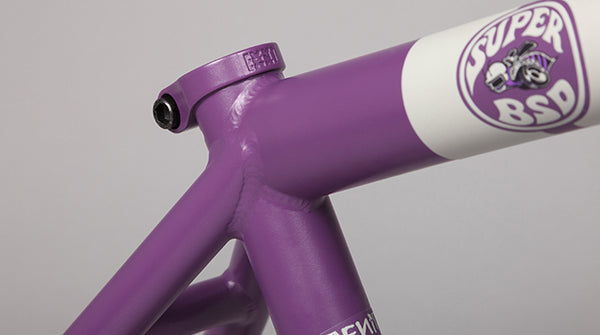 INVEST CAST SEATCLAMP
The invest cast seatclamp is brazed onto the frame so there's no need for a separate clamp. Also the slot cut beneath the seatclamp gives more clamping power less torque on the bolt. Note the new seatstay bridge too.