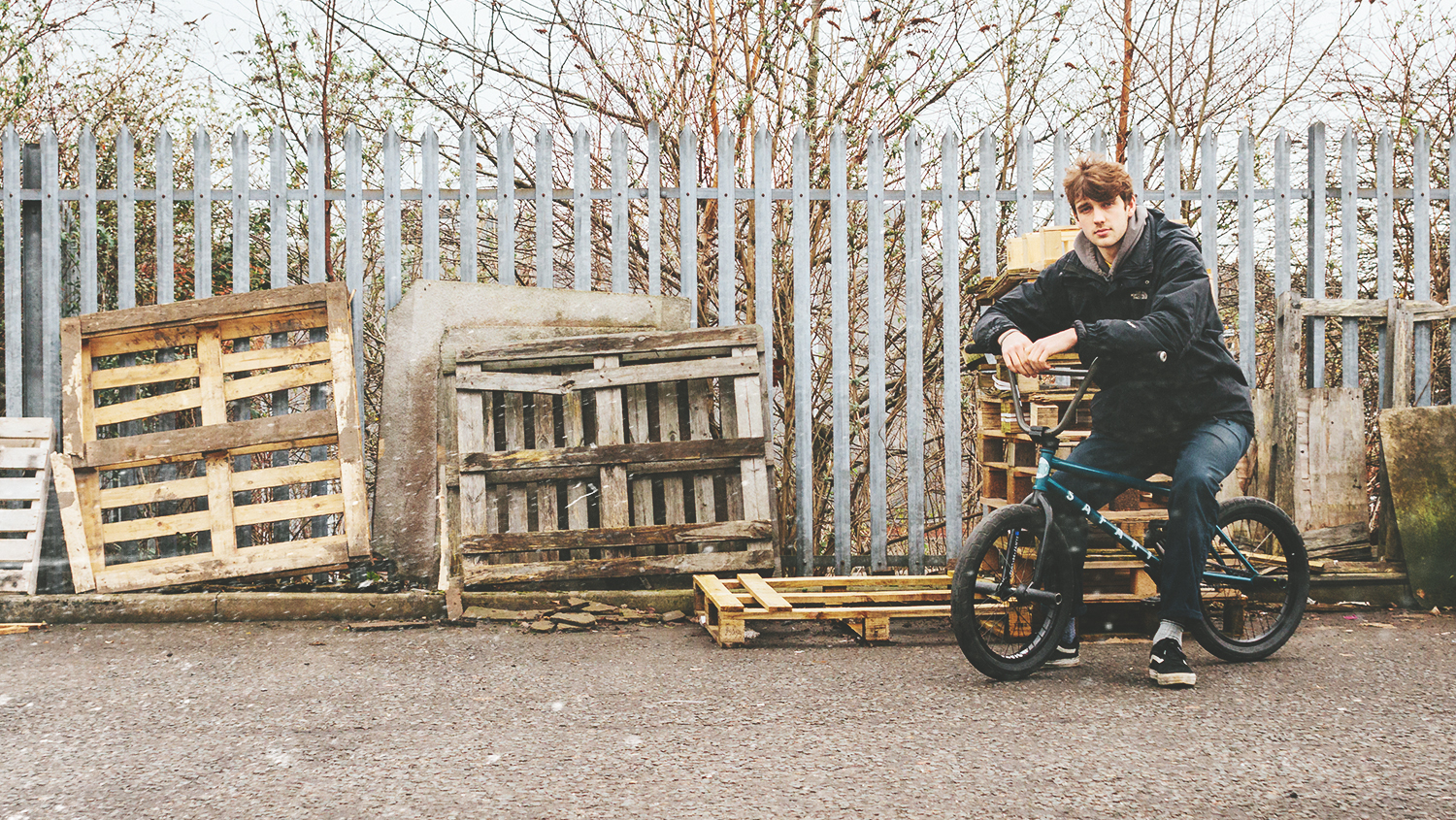 Year of Birth?
2000
Current place of residence?
Beith 
How old were you when you first started riding and what got you into it?
11 years old , got a bike for Christmas went to the skatepark and never looked back 
Where did you grow up and what's your hometown like?
I've always lived in Beith , it's a small town with not a lot to do so riding my bike kept me entertained 
Local spots or new places?
New places all day 
Best city you have visited with your bike? 
Would have to say Barcelona for sure 
What was the first BMX video you owned?
BSD , Any Which Way 
What's your daily routine like?
Wake up ,go to work then ride 
Style or stunts?
Style 
Hop whips or hop slingerzzz?
Hop slingerzzz will always have my heart 
What riders originally inspired you?
Kriss Kyle , Simone Barraco , Reed Stark 
And who do you like watching ride now?
Lewis Mills , Denim Cox , Bruno Hoffman 
What is the Glasgow riding scene like?
The scene in Glasgow is great, the Substance boys and kg locals are the best ! 
Early start or sleep in?
Early start but not always by choice 
Where is the last place you rode?
Glasgow city centre 
One-and-done or one-hundred tries?
Hahaha don't get me started 
What BSD frame do you run and why did you choose it?
I ride the Safari frame and have done for years , it's comes in a big size as I'm I big boy but has a short enough back end for the spinzzz
How do you like to your setup 
Big bars and four pegs 
Final words…
Thank you Substance and bsdforever and everyone else that helps me do what I do!