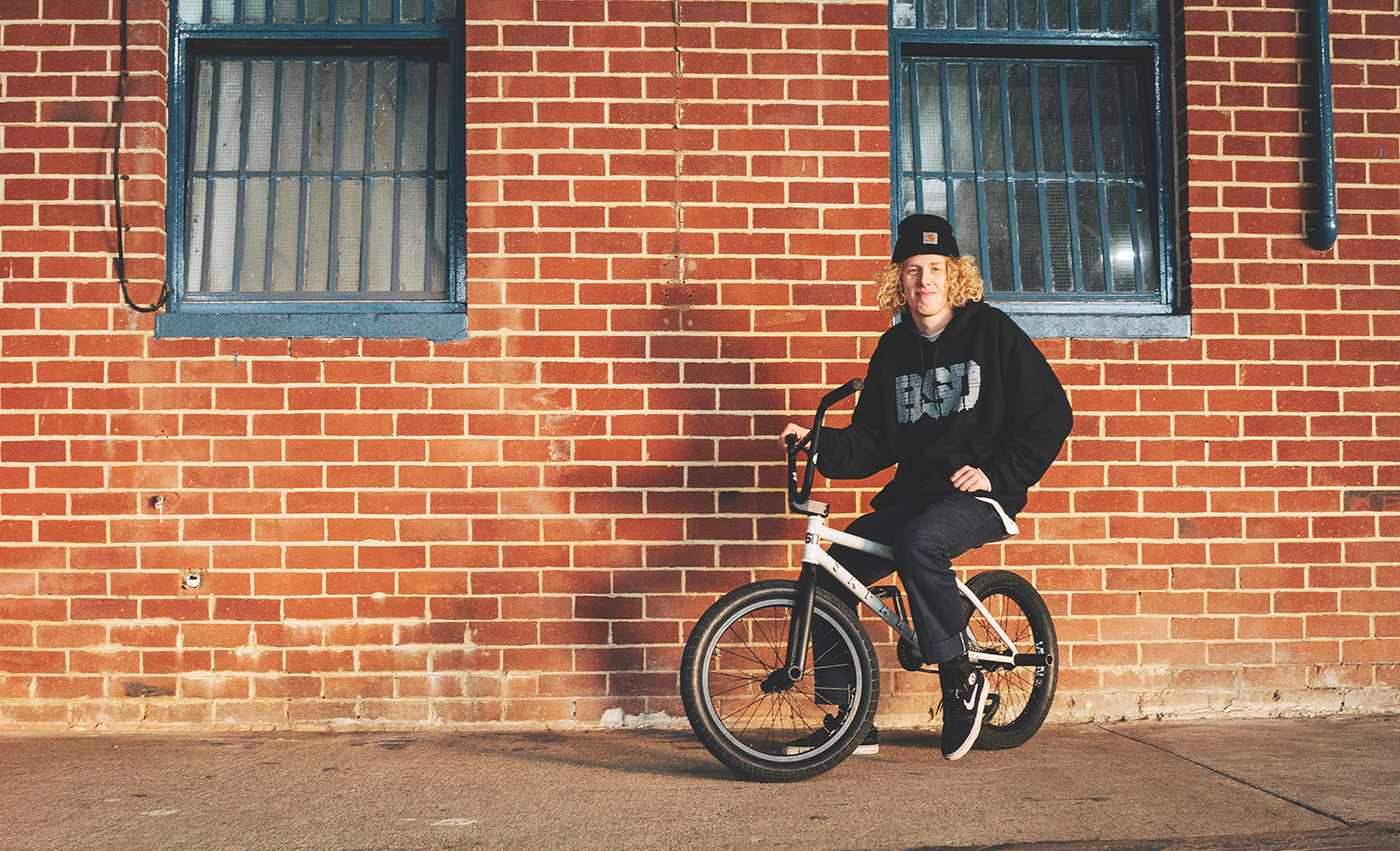 Rory McLean from Edinburgh has just joined the BSD Worldwide Crew, welcome man!! 
Year of Birth? 
1997
Current place of residence? 
Edinburgh 
How old were you when you first started riding and what got you into it?
I was 14 when I started. Saughton skatepark opened and the first time I went down to have a look I knew I needed to get on a BMX. 
Where did you grow up and what's your hometown like?
Grew up in Edinburgh when the scene was much bigger so it was always a good session. We're lucky to have so many outdoor parks close by just annoying not being able to ride the most of the year.
Local spots or new places? 
Don't leave my local skateparks enough but love riding new places when I have the time. 
What was the first BMX video you owned? 
Deadline 
What's your daily routine like? 
Work most days till 5 then try and get a session somewhere. Usually Saughton or Transgression park
Style or stunts?
Style 
What riders originally inspired you? 
Garrett Reynolds, Dakota Roche and Nathan Williams. 
And who do you like watching ride now?
To many good riders... Simone Barraco, Alex Donnachie, Dan Paley, Mark Burnett, Devon Smillie and Dakota Roche. But also love watching Corey Walsh, Kriss Kyle and Chase Hawk 
What is the Edinburgh riding scene like?
We've got a good few people who are always up for a session but it's defiantly smaller than it used to be but that brings everyone together. 
Early start or sleep in?
Sleep in
Where is the last place you rode? 
Transgression park 
One-and-done or one-hundred tries?
One and done is preferred but it usually ends up with One-hundred tries. 
What BSD frame do you run and why did you choose it? 
I went for the Safari because it has a shorter back end but it still feels nice on a quarter and it looks sick in the Moonlite grey.
How do you like to run your setup? 
Put four pegs on a while ago and they've stayed on this time. Slightly less pressure in the front tire. 
Final words… 
Thanks to Substance and BSD for everything.