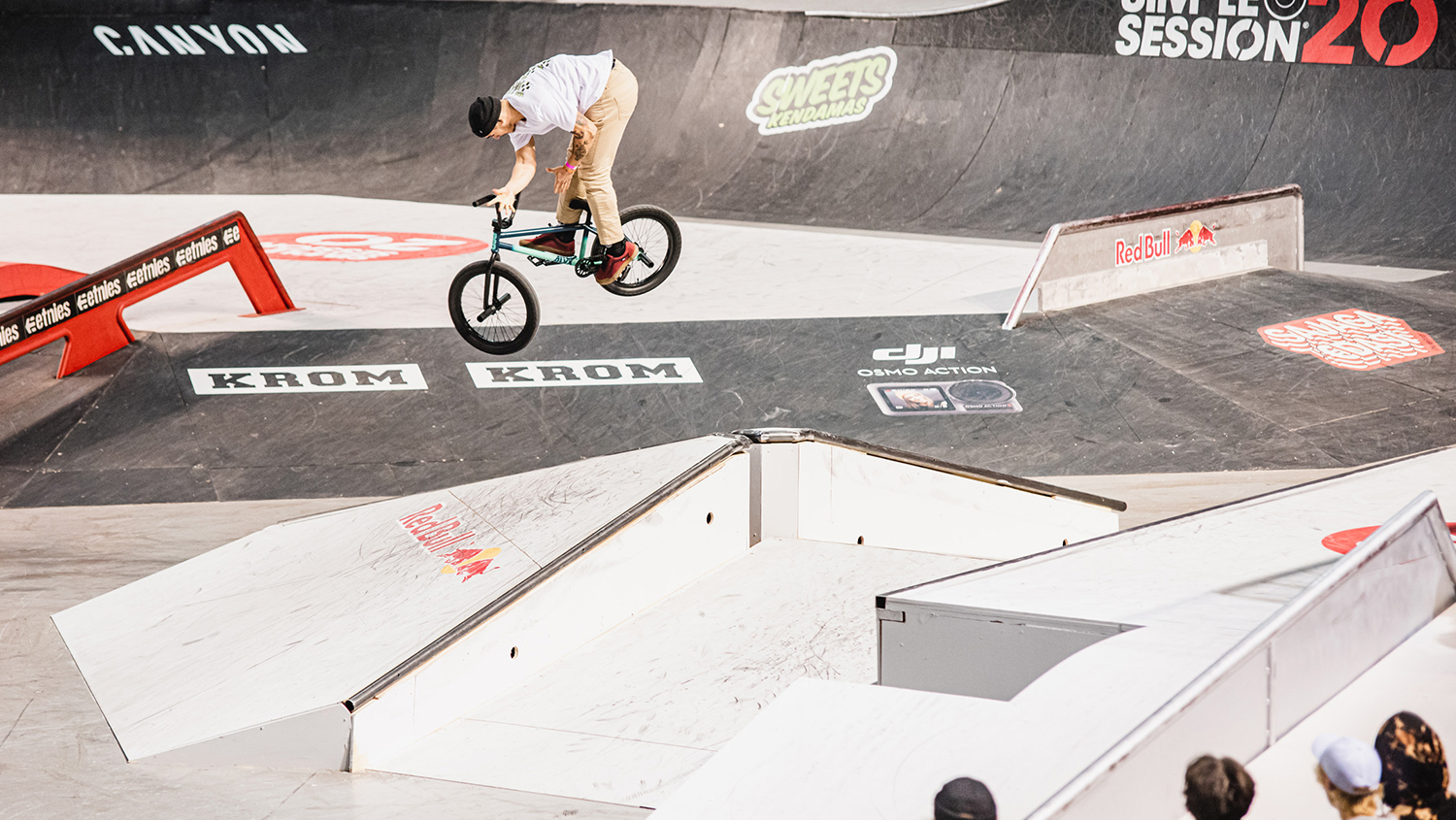 Name: 
Bora Altintas 
Year of Birth? 
22 January, 2001  

Current place of residence? 
Nicosia, Cyprus 
How old were you when you first started riding and what got you into it? 
I first started riding BMX when I was thirteen years old. I was not really a social guy and just played video games at home all day. One day some of my friends pushed me to ride BMX with them. The first day I had a go on a BMX, I fell in love with it and have never looked back! 
Where did you grow up and what's your hometown like? 
Nicosia, Ortakoi . It's a really cool place and you can ride safely any time of the day.

Local spots or new places? 
I am always searching for new spots & places to ride. But my local skatepark, which is our own, is so much fun to ride! 

Best city you have visited with your bike? 
Cologne, Germany for sure!  

What are the top 3 video parts / edits you have seen? 
Garret Reynolds deadline, Alex Donnachie Ascent and Courage Adams Vans  

What's your daily routine like? 
I am currently studying at university and have lessons everyday. Lessons are usually between 1 or 2 hours each day. If my class is in the morning, I get up, have breakfast and put my bike in the car so I can ride straight from university. If my class is in the afternoon, I make sure I get a session in the morning! I need to ride everyday! 
 
What has been your #1 BMX event you have been to so far and why?  

Simple Session is the one! The atmosphere at the event was amazing! It also gave me the opportunity to meet and ride with riders from all over the world!
Style or stunts?
Needs to be 50/50!

What riders originally inspired you?
Garret Reynolds. You can not beat his style! Also, Alex Donnachie and Chad Kerley have always inspired me! 

And who do you like watching ride now?
I love watching anyone having a good time riding BMX. But especially BSD guys, the team is unstoppable at the moment with sick new riders such as Andriy Podoba and Arina Brabus joining the Worldwide Crew!

What is the Cyprus riding scene like?
Cyprus is small island divided by two sides. One of which is Turkish and the other is Greek. I am Cypriot so I ride on both sides. The scene is getting bigger and bigger everyday. But we need more support to make this scene really grow!

Tell us a little bit about your shop & park Fibera BMX? 
In Cyprus we didn't have proper skatepark or even a shop. I learned everything in Ortakoi DIY skatepark which was built by my dad in the park next to our home. Municipalities were always negative on building or supporting skateparks. Because of this, together myself and my dad decided to build our own skatepark and shop in one building! The total area our our skatepark is 800m2 and features a park and a street section. There is a variety of ramps suitable to suit all abilities. The ramps were built by professional ramp building company so the quality is excellent! 
We also opened a BMX shop within the park and we are now the official distributor of Sunday, Odyssey, GSport and BSD in Cyprus! We hope that having the shop and skatepark will benefit and help the BMX scene grow in Cyprus.

Early start or sleep in?
I always start the day early. Much more time to shred! 

Where is the last place you rode?

One-and-done or one-hundred tries?
I always want to do it first try but that does not always happen! Haha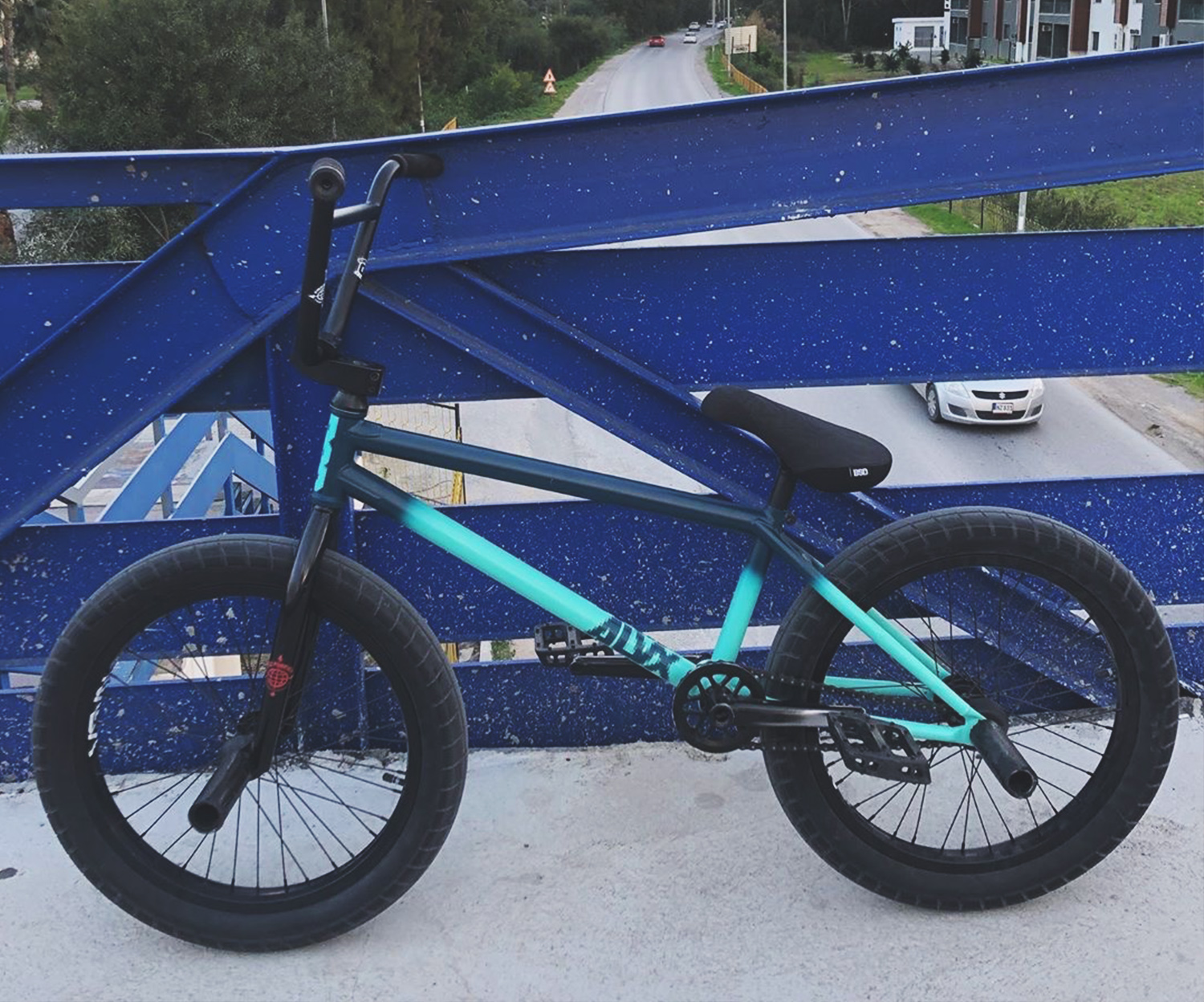 What BSD frame do you run and why did you choose it?
I currently ride an Aqua Fade BSD ALVX AF right now and its amazing. Everything about the frame is perfect, the angles, strength and balance. Shout out to Alex D and BSD for making this happen. 

Bike Check
Frame: BSD ALVX AF 20.75

Fork: BSD Acid Fork v2

Bars: BSD Freedom Bars "9" OS

Stem: BSD Stacked Stem OS

Grips: BSD Passenger Grips 

Seatpost: BSD Blitzed Post

Seat: BSD Acid Flashback - Fat
Pedals: BSD Safari 

Cranks: BSD Substance v2 165mm

Chain: BSD Halflink 

Sprocket: BSD Guard Sprocket 

Tyres: BSD Donnasqueak 

Front Wheel: BSD Front Street Pro Hub laced to a NASA rim


Rear Wheel: BSD Westcoaster Freecoaster Hub laced to a NASA rim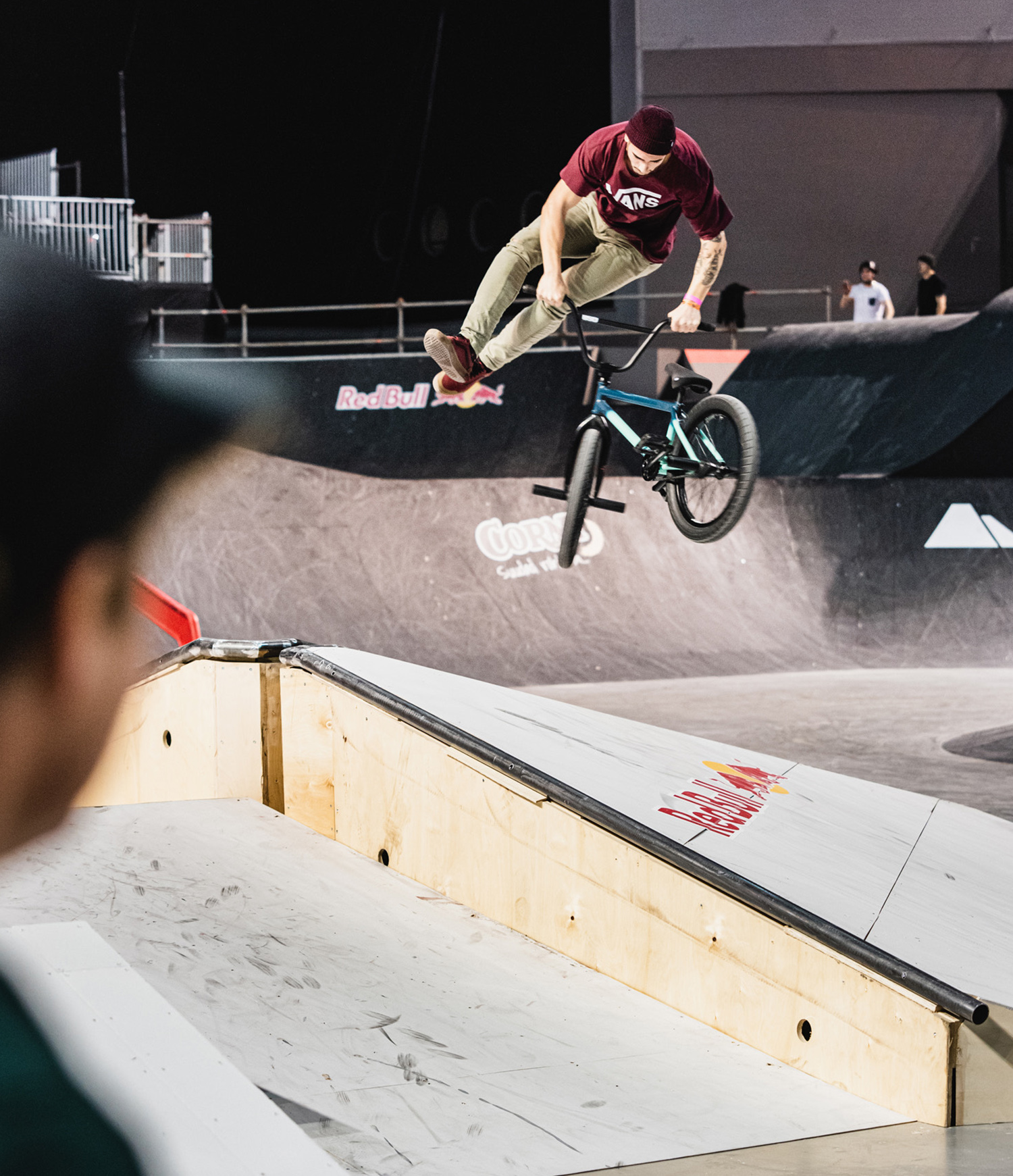 Any final words?
A massive thank you to BSD for taking care of me and making my dreams come true! Sick guys!