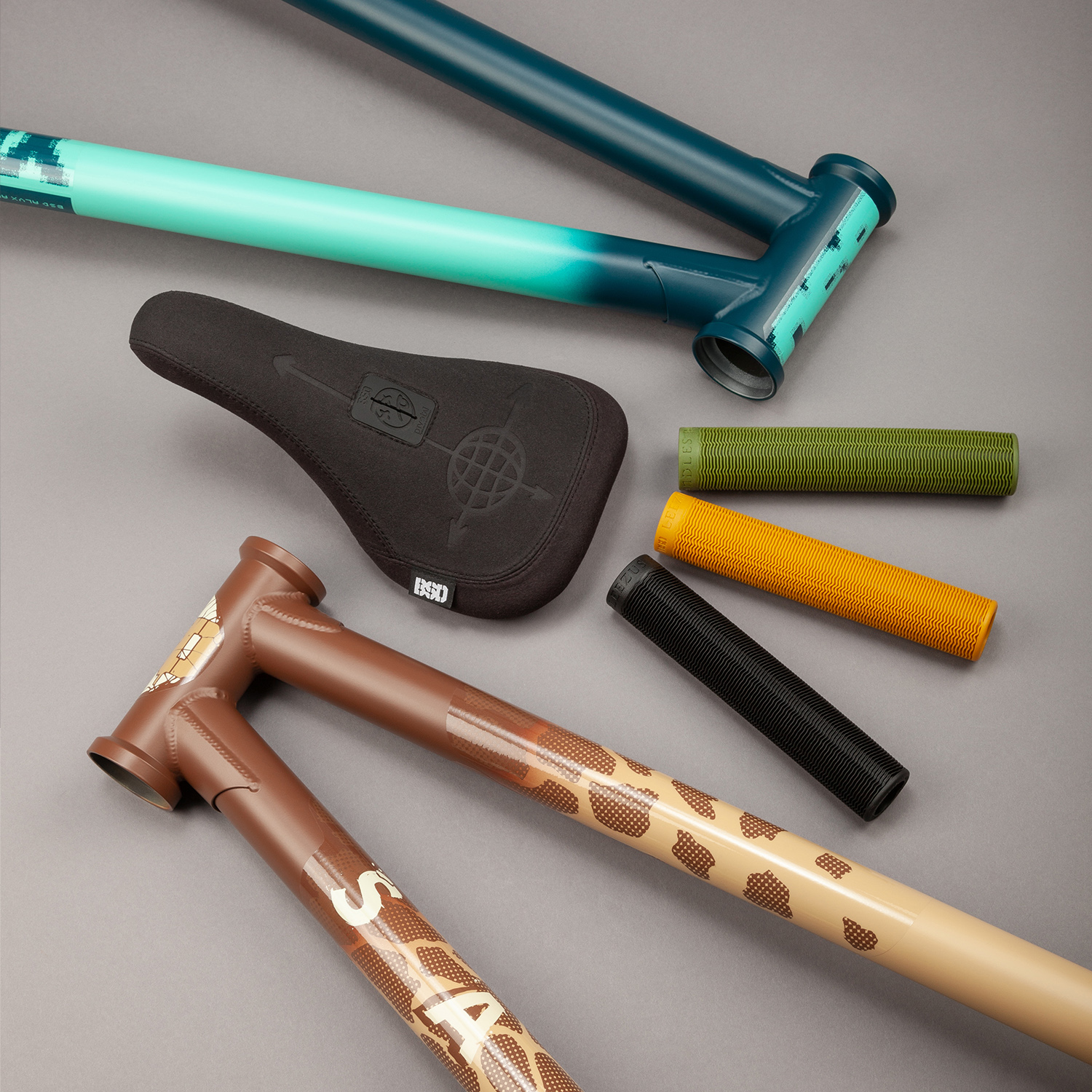 The latest shipment of BSD products for 2019 is due to arrive very soon, as always we've got a few new products dropping which are available for pre-order on the site. Check out the latest products below...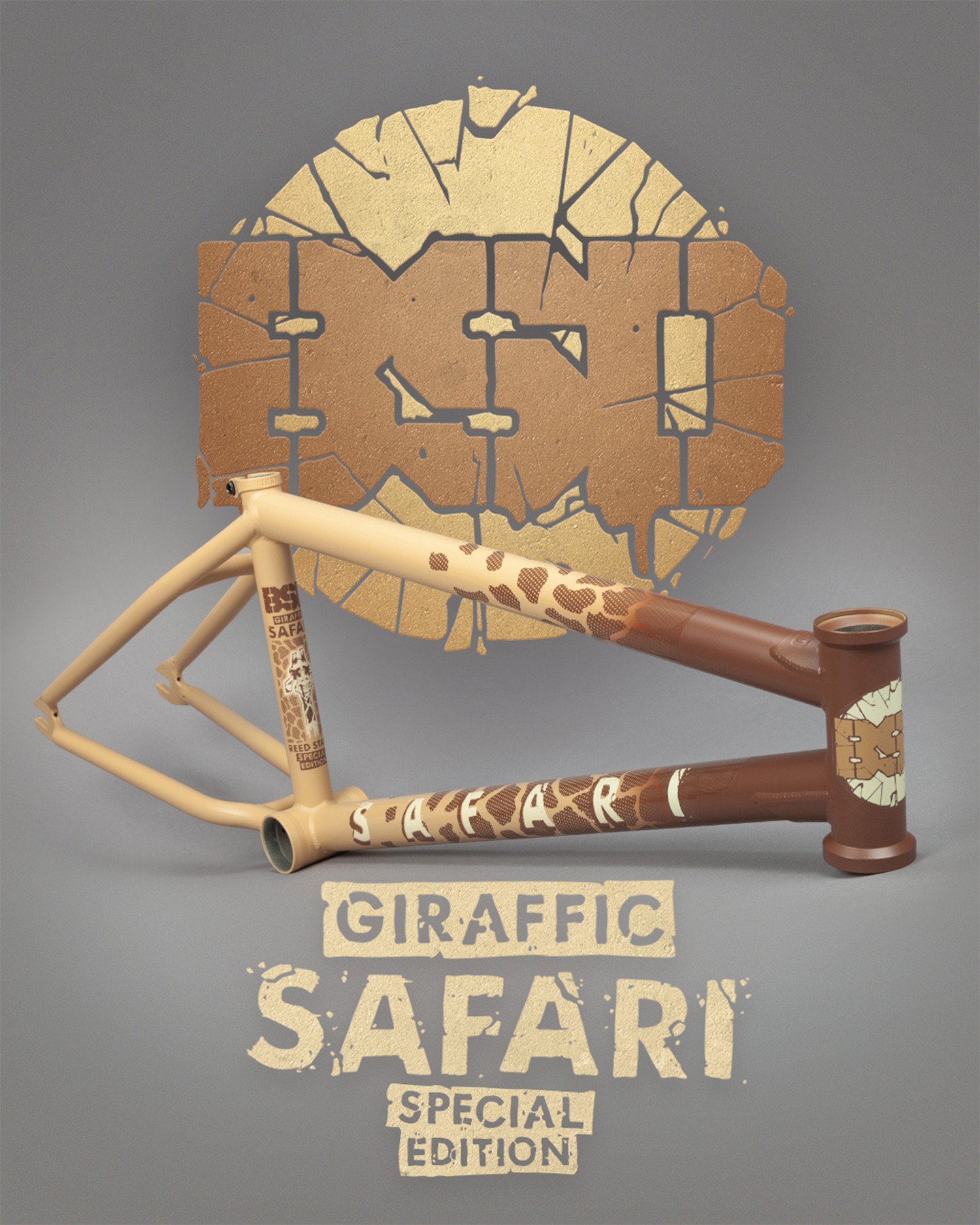 GIRAFFIC SAFARI FRAME
Available for a limited time only, the new special edition Giraffic Safari frame, featuring a two tone paint job with custom giraffe print Safari graphics, for street lurkers only...
ALVX AF FRAME
Now available in this new aqua fade two tone paint job. The ALVX AF is the latest incarnation of the ALVX frame, with an invest cast chainstay yoke which gives even more tire clearance as well as stiffening up the rear triangle...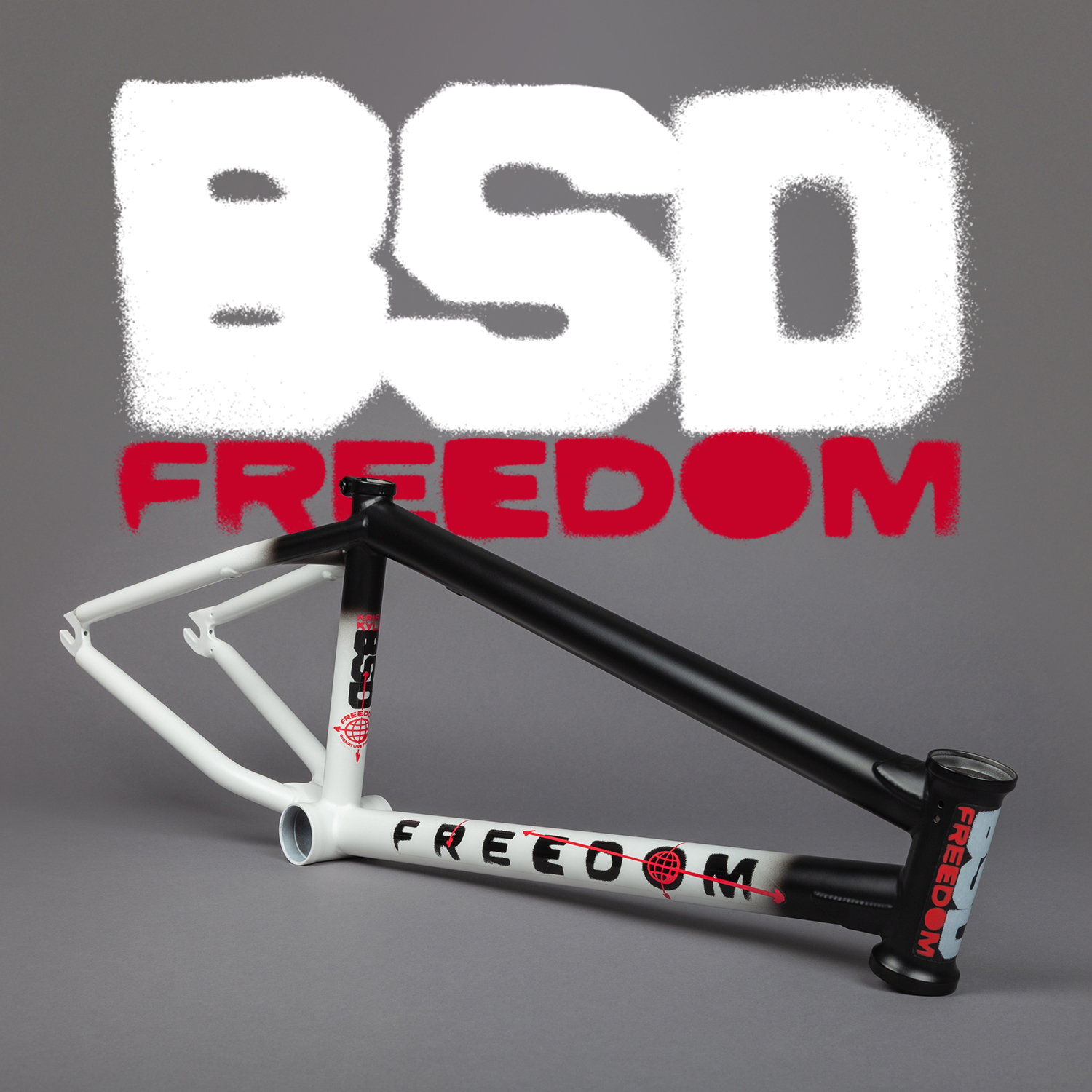 FREEDOM FRAME
You know Kriss will be setting up a nice looking bike with this black & white fade frame soon!! The Freedom frame uses an invest cast chainstay wishbone and seatstay bridge creating a much stiffer rear end especially good for sideways landings!!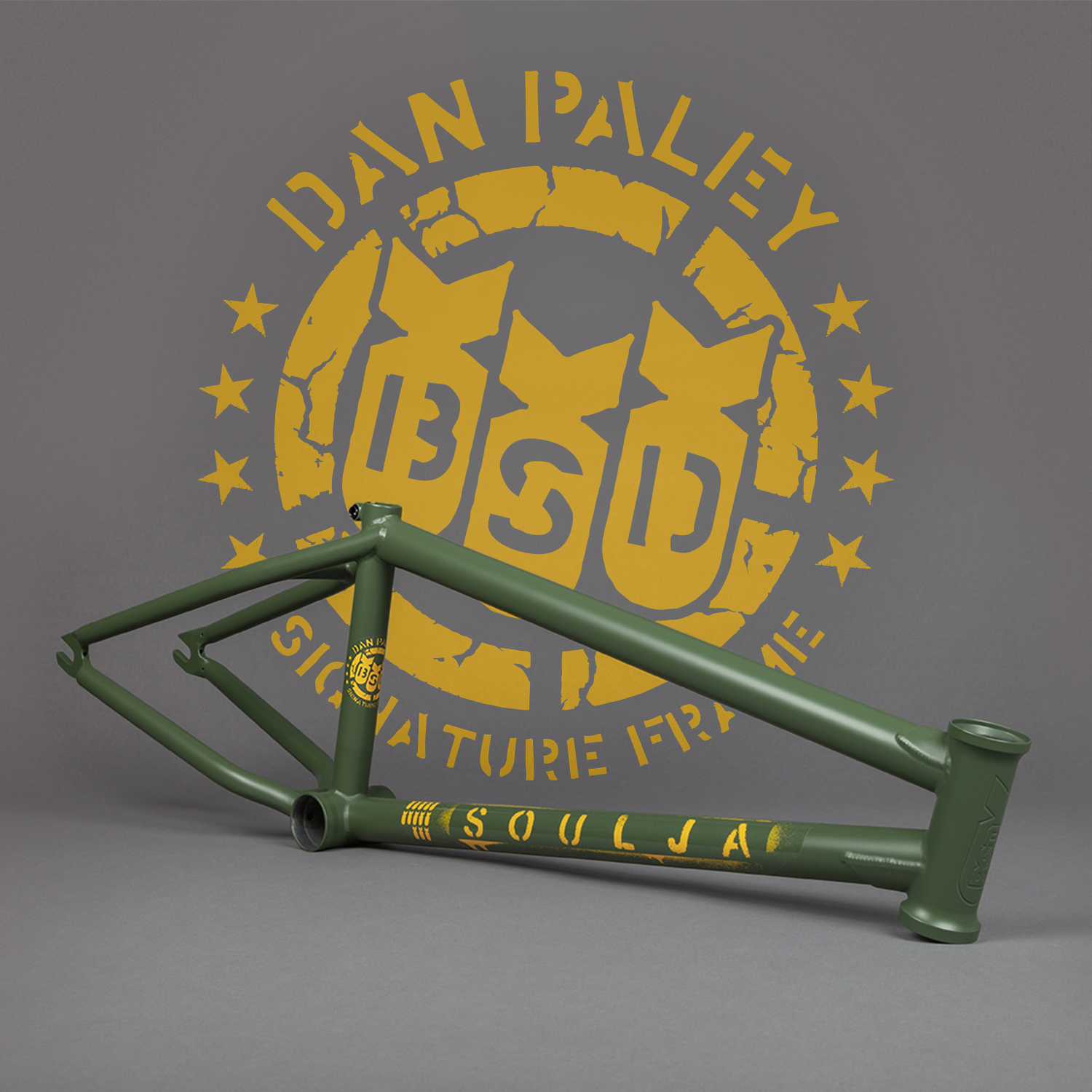 SOULJA FRAME
The Soulja is now available in this new Military Green colourway. Dan Paley's Soulja frame features a 75.2 degree headangle, 8.8" standover, 12.8 - 13.2" rear end and invest cast dropouts, a battle ready street machine...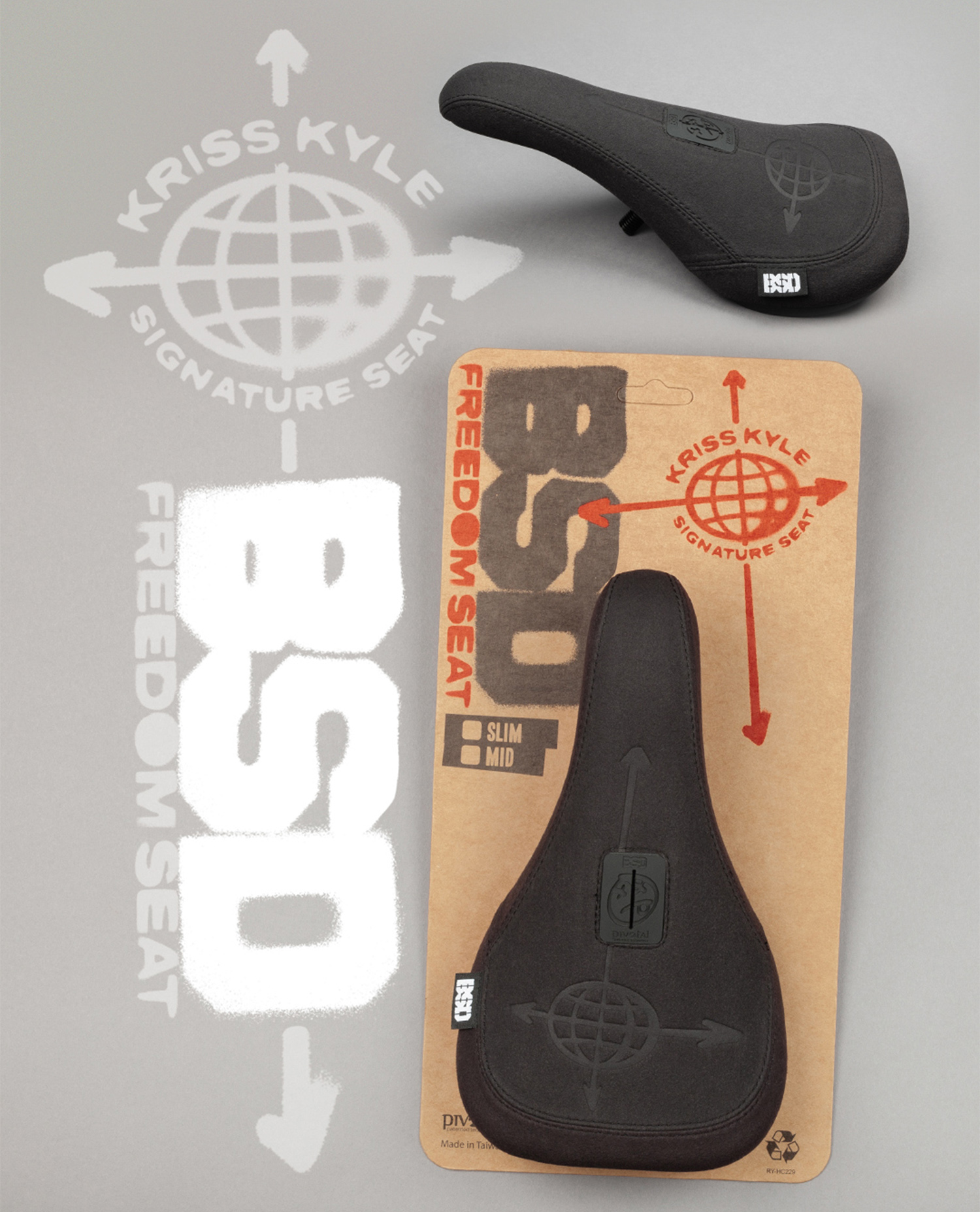 FREEDOM SEAT
New Kriss Kyle signature Freedom seat, plain black with a stealthy Freedom globe design available in slim and mid Pivotal...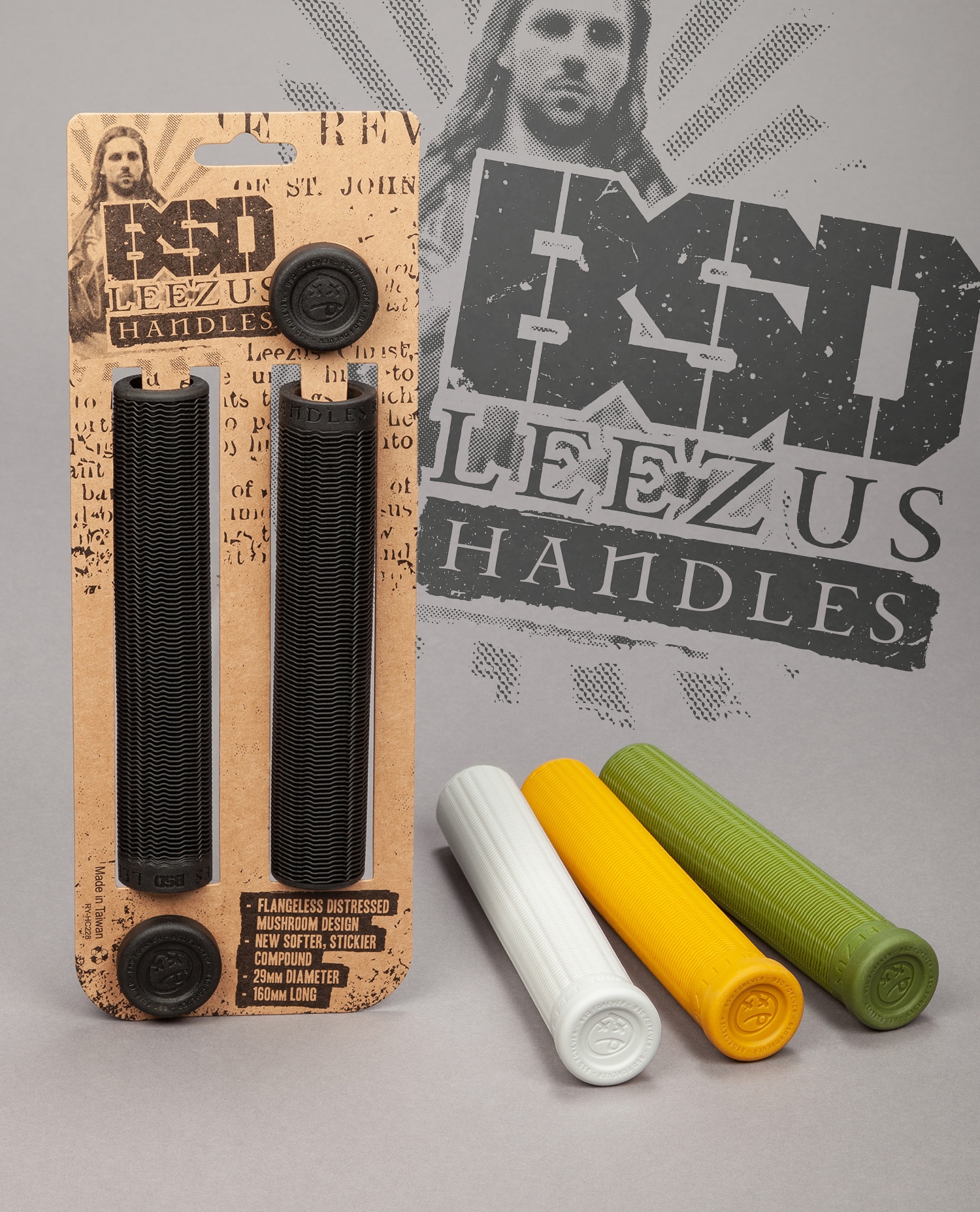 LEEZUS HANDLES
Leezy was cutting the inner flange off his Paley Slims so that the mushroom part of the grip went right to the end. His reason being that that it was comfier to catch barspins on. We designed the new Leezus Handles around that idea, coupled with our new softer stickier compound these slim grips feel as good as they look.